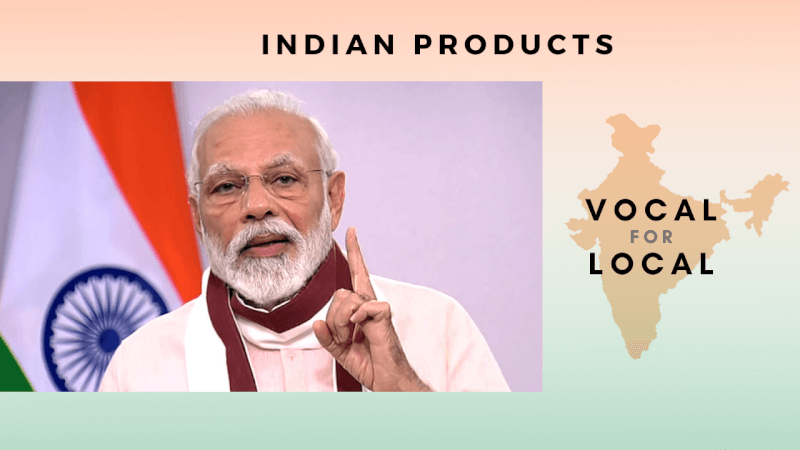 VOCAL FOR LOCAL: LIST OF INDIAN PRODUCTS VS FOREIGN PRODUCTS
Table of Content [HIDE]
1

LIST OF INDIAN PRODUCTS

1.1

SOAP

1.2

BATTERY

1.3

AUTOMOBILES

1.4

SOFT DRINKS

1.5

DAIRY PRODUCTS AND ICE CREAM

1.6

CAFE

1.7

SKINCARE PRODUCTS

1.8

TOOTHPASTE

1.9

SHAVING CREAM

1.10

WASHING POWDER

1.11

PAIN RELIEF

1.12

HAIR COLOR

1.13

TALCUM POWDER

2

INDIAN PRODUCTS VS FOREIGN PRODUCTS

3

INDIAN PRODUCTS VS FOREIGN PRODUCTS
List of Indian Products
Firstly, here is a list of Made in India brands arranged in different categories. We have also inserted a table below. So you can easily have a quick look at all brands. Both foreign and Indian brands offer quality products. Most importantly, some of the Indian products use herbal/ayurvedic ingredients. For instance, Patanjali Dant Kanti. So, those are beneficial for health. Also, local products are usually less expensive compared to foreign products.
Soap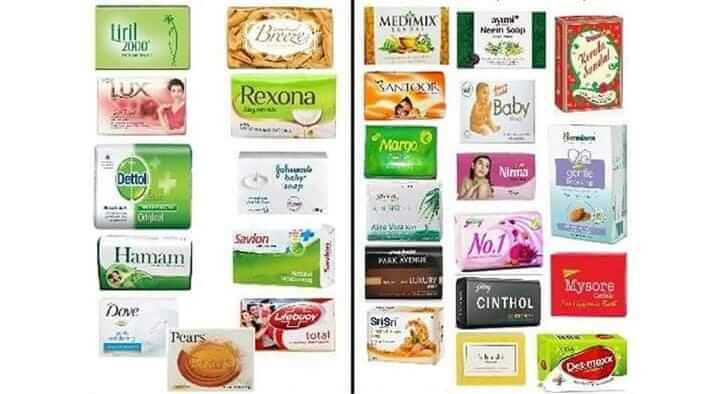 There are foreign brands like Liril, Pears, Lifebuoy, which are not Indian brands. There are many India Brands which makes herbal soaps as well. The list is as follow.
Medimix, Santoor, No. 1, Cinthol, Margo, Himalaya, Patanjali Soaps, Mysore, Nirma
Battery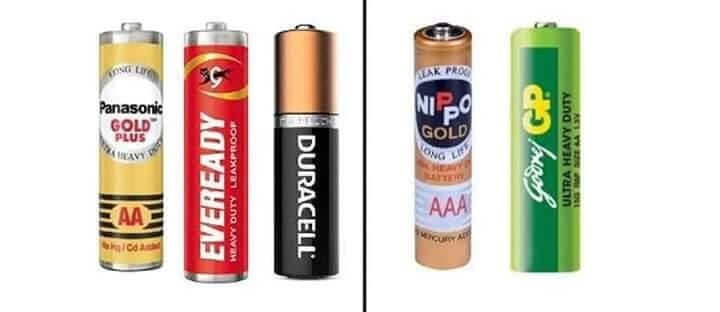 We have brands like Eveready and Duracell of batteries. The Indian brands are as follow.
Automobiles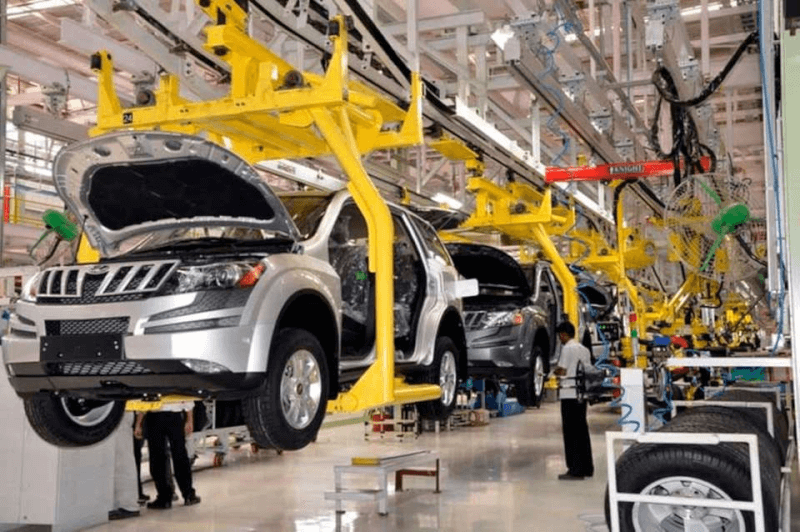 The profit from the Auto industry plays a significant role in India's GDP. Indian market is filled with various Indian as well as foreign brands. Tata, Bajaj, Mahindra, Hero, TVS and more are Indian Automobiles Giant. Some of the parts are imported from overseas, but manufacturing is mainly done in India. In conclusion, Indian Automobiles helps to grow the economy.
Soft Drinks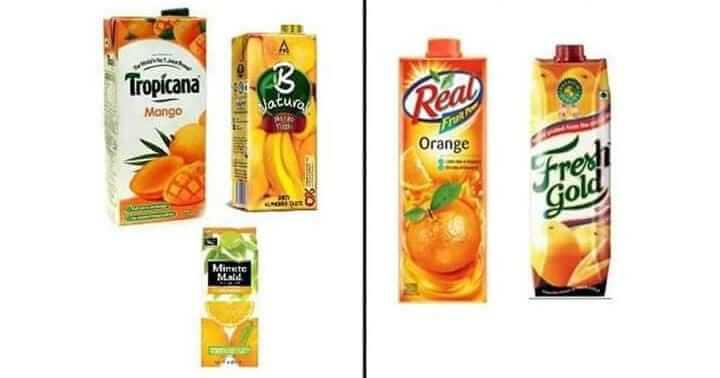 Brands like Pepsi and Coke are foreign-based. Most of the cold drinks we consume are foreign brands, but We have India Alternatives For Foreign Products Frooti, Maaza, Paper Boat and Real. So, these soft drinks brands are good for Vocal for Local.
Dairy Products and Ice cream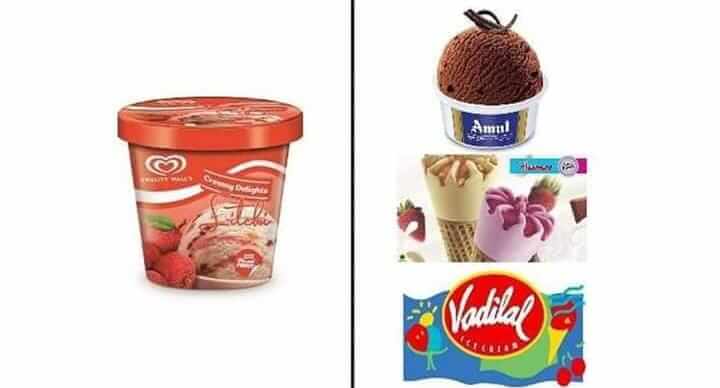 Amul is a dairy product giant in India. Made in India Amul products are also being exported to other countries. Parle and Britania are Indian Biscuits brands. For the Ice cream need, there are India brands like Vadilal, Amul, Havmor. Not just these, we can use local dairy products to support Vocal for Local.
Cafe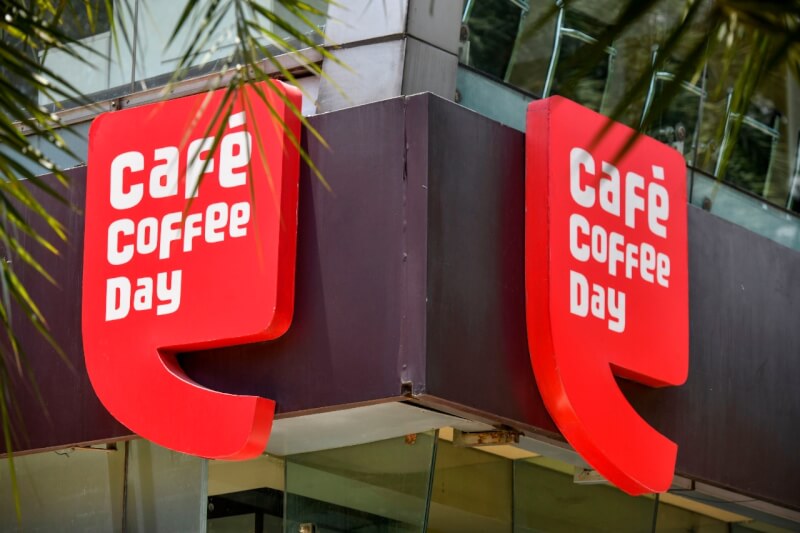 Starbucks, Costa Coffee, McDonald's are some foreign Cafe brands. If we talk about Made In India Alternatives For Foreign Products then CCD, Coffee roaster, Blue Tokai, KC Roasters comes in mind.
Skincare Products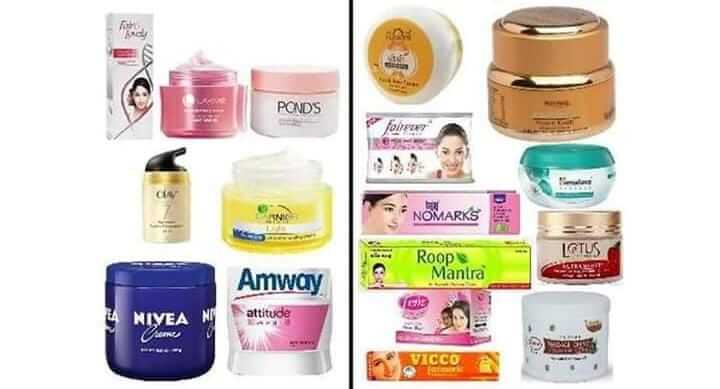 Foreign skincare brands such as L'oreal, Pond's, Nivea, Garnier are popular in the Indian market. There are some excellent quality products from Made in India brands like Vicco, Himalaya, Roop Mantra, Lotus, Shahnaz Hussein, and Biotique. Moreover, Skincare products include Facewash, scrubs, cream and more.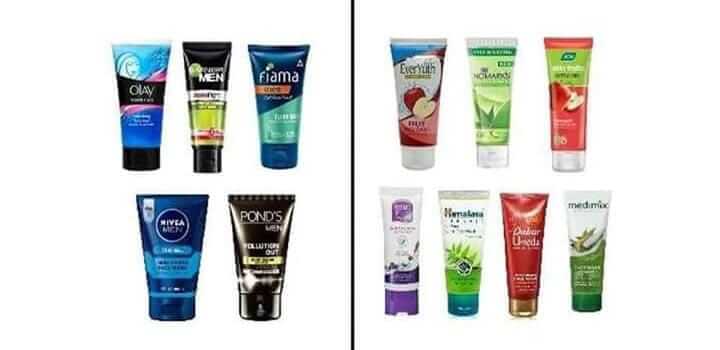 Toothpaste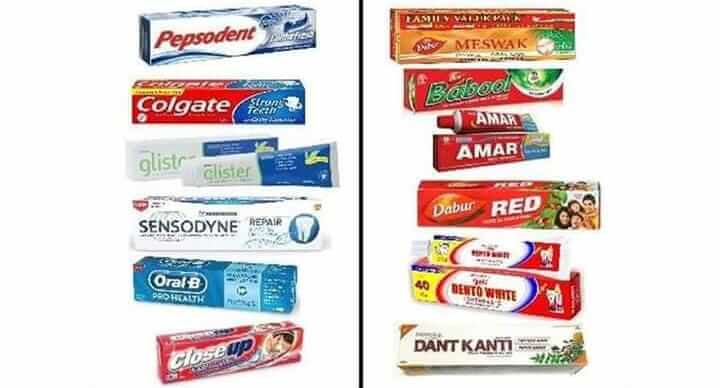 Brands like Pepsodent, Oral-B, Colgate. Sensodyne are some foreign toothpaste brands. There are several Indian brands Patanjali Dant Kanti, Dabur Red, Babool, Amar, Meswak uses Aayurvedik ingredients and comparatively less expensive. So, using such products is beneficial.
Shaving Cream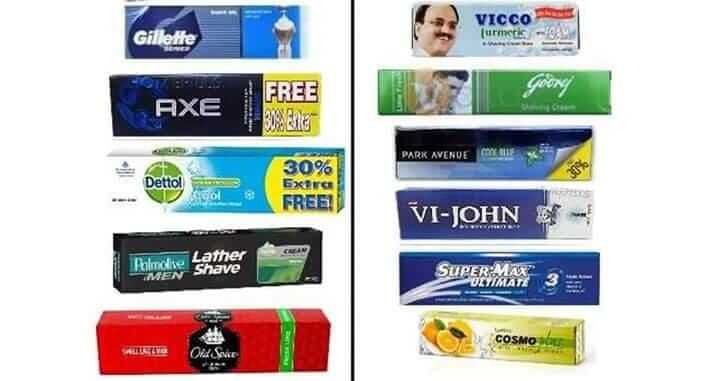 In Indian Market there are several foreign brands like Axe, Gillette is leading in Shaving Cream. The following brands are Made in India. Therefore, to support Vocal for Local, we can consider buying products of these brands.
Vicco, Godrej, Vi-John, Park Avenue
Washing Powder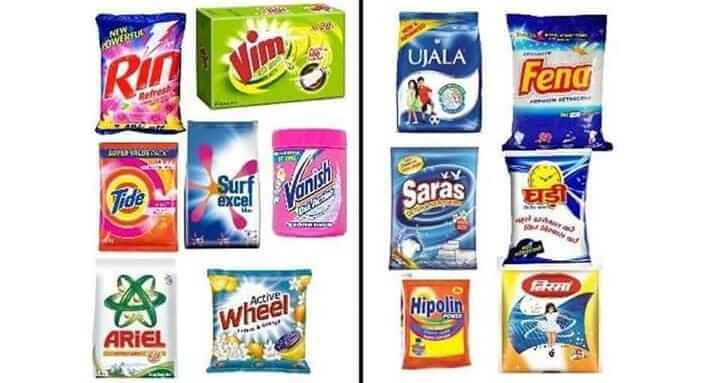 Washing powder brands like Ariel, Wheel, Vanish, Surf Excel and Tide are popular. But there is some less expensive and good quality Made In India Alternatives For Foreign Products. The following brands are Indian brands, therefore, you can consider buying it.
Pain Relief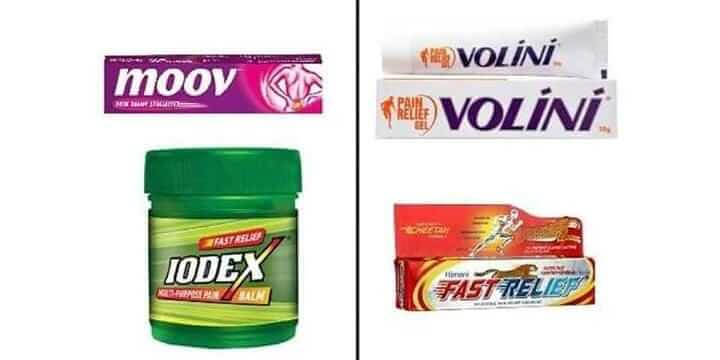 Moov and Iodex are foreign Pain relief. You can use the following Indian brands to support Vocal for Local.
Volini, Himani Fast Relief
Hair Color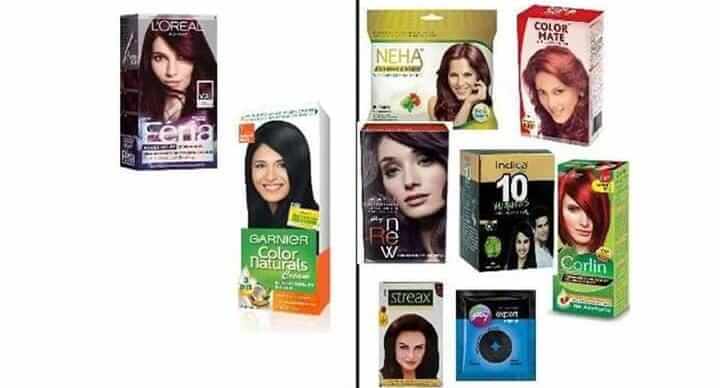 Garnier and L'oreal are famous hair colour brands. There are many Indian brands which are less expensive, and some of them are herbal as well—the list as follows. So, these are Made in India brands.
Neha, Streax, Godrej, Color Mate, Corlin, Indica
Talcum Powder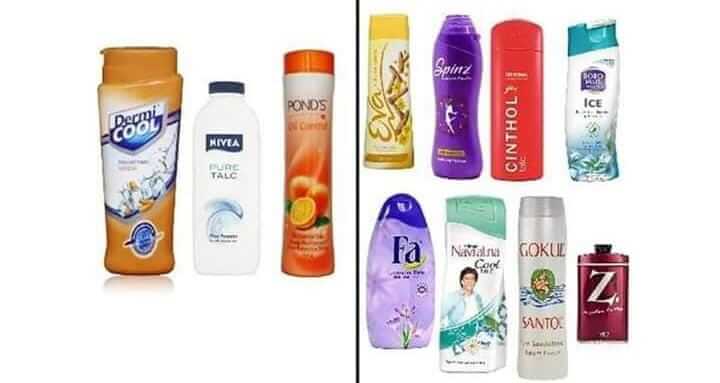 We use talcum powder daily. There are many Indian and foreign brands in the market. If we talk about international brands, then Dermi Cool, Nivea and Pond's are well known. If we talk about Indian brands then they are as follow.
Eva, Fa, Cinthol, Spinz, Boro Plus Ice, Navratna
Indian Products Vs Foreign Products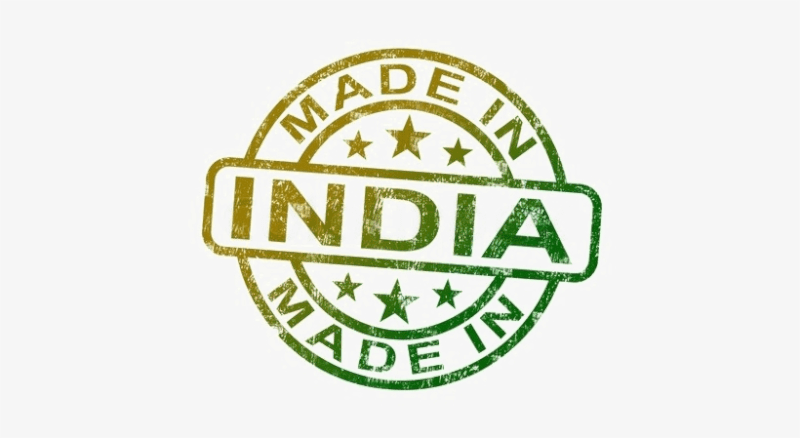 By using our local products, we can support Vocal for Local campaign. Not just that, but for the Aatm Nirbhar India, it is very necessary to use local products to support the economy. So, here is a table in which we have listed Indian as well as foreign brands, so you can easily have a quick look at them.
| | | |
| --- | --- | --- |
| PRODUCTS | INDIAN BRANDS | FOREIGN BRANDS` |
| Tooth Paste | Vicco Vajradanti, Baidhyanath, Choice, Neem, Anchor, Dabur Red, Meswak and Babool, Promise, Dant Kanti / Dant Manjan (Patanjali), Babul | Colgate, Closeup, Pepsodent, Aim, Cibaca, Aqua fresh, Amway, Oral B |
| Bathing soap | Medimix, Neem, Nima, Jasmine, Mysore Sandal, Cinthol (Godrej), Fair Flow, Ganga, Wipro, Park Avenue, Kaya Kanti Aloe Vera, Santoor, Nirma, Swastik, Wipro Sikakai, Patanjali | Lux, Liril, Lifebuoy, Denim, Dove, Revlon, Pears, Rexona, Hamam, OK, Ponds, Dettol, Palmolive, Amway, Johnson Baby |
Shaving Cream and Shaving Blades
Park Avenue, V-John, Balsara, Godrej, Topaz, Gallant, Supermax, Premium, Godrej, Emami, Super
Old Spice, Palmolive, Ponds, Gillette, Erasmic, Denim, 7 O'clock
Ready

Made Garments

Cambridge, Park Avenue, Oxemberg, Bombay Dyeing, Ruf & Tuf, Trigger Jeans. Killer Jeans, Peter England, Mafatlal, Trend, Cambridge, Prolin, TT, Lux, Amul, VIP, Rupa, Raymond, Park Avenue
Wrangler, Nike, Adidas, Newport, Reebok Puma
Watches
Titan, Maxima, Prestige, Ajanta, TATA: Fastrack, Sonata.
Rado, Rolex, Swissco, Seiko, Citizen
Pens / Pencils
Sharp, Cello, Wilson, Today, Ambassador, Linc, Montex, Stic, Sangeeta, Luxor, Apsara, Camel, Natraj, Kingson
Parker, Nicholson, Rotomac, Swissair, Add Gel, Rider, Mistubishi, Flair, Uniball, Pilot, RollGold
Cold Drinks
Rooh Afza, Rasna, Frootie, Appy, Jumpin, Sherbets, Onjuice, Riro, Pingo, Frooti, Aswad, Dabur, Mala, Rogers
COCA-COLA (Coke, Fanta, Sprite, Thums Up, Gold Spot, Limca), PEPSI (Leher, seven up, Mirinda, Slice) Team Citra Crush, McDowell, Kissan, Nestle
Tea/Coffee and Ice Cream
Society, Duncan, Brahmaputra, Tej, Tate café, Tate Tetley, Girnar, Wagh Bakri, Divya Peya, Nutrine, Shangrila, Champion, Ampro, Parle, Vita, Indian Café, Amul, Sagar, Vadilal, Havmor, Mother
LIPTON (Tiger, Green Label, Yellow Label, Cheers), Brooke Bond (Red Label, Taj Mahal), Godfrey, Polson, Goodricke, Sunrise, Nestle, Nescafe, Rich, Bru

NESTLE, Dollops, Baskin Robins, Cadbury
Indian Products Vs Foreign Products
| | | |
| --- | --- | --- |
| Biscuits / chocolates | Parle, Bakemans, Creamica, Priyagold, Anmol, Shangrila, Amul, Ravalgaon, Britannia, Patanjali | Cadbury (Bournvita, 5 star) Lipton, Horlicks, Nutrine, Ecclaires, Nestle Milk Chocolates |
| WATER | Bisleri, Bailley, Kingfisher, Yes, Ganga, Himalaya, Catch, Rail Neer | Aquafina, Kinley, Bailey, Pure Life, Evian, Sein Pilgrimo, Parrier etc |
| Tonics | Nutramul, Maltova, Chyavan Prash, Amrit Rasayan, Badaam Paak. | Boost, Polson, Bournvita, Horlicks, Complain, Spurt, ProtineX. All health tonic made by groundnut Khali |
| | | |
| --- | --- | --- |
| Electrical Products | Videocon, BPL, Wipro, Onida, ORPAT, Oscar, Nelco, Keltron, Cosmic, TVS, Godrej, Crown, Bajaj, Usha, Polar, Anchor, Surya, Orient, Cinni, Tullu, Crompton, Loyds, Blue Star, Voltas | LG, Samsung, Phillips, Sansui, Hyundai, Sony, Toshiba, Hitachi, Haier, Akai |
| Mobile service provider | Airtel, Orange, Tata, Reliance, Idea, BSNL, MTNL | Aircel, Vodafone, Do-co-mo, Uninor (Indian+ foreign), |
| Footwear | Lakhani, Liberty standards, Action, Paragon, Flash, Carona, Welcome, Rexona, Relaxo-Sparx, Lotus, Red tape, Finix, Wiring, Billy, Carnoba | Adidas, Nike, Puma, Bata, woodland. |
| Auto-mobile | TATA, Mahindra, Hindustan Motors, Eicher, Enfield, Bajaj, Hero, Swaraj, TVS etc. | Maruti-Suzuki (49% Indian+51% Japan), Hyundai, GM-Chevrolet, Ford, Nissan, Raunalt, Honda, Yamaha, Suzuki |
So, this is a list of Indian Products Vs Foreign Products. So, one can support Vocal for Local campaign by buying products from Made in India brands.
Stay tuned with JAT'S WORLD
Share this :